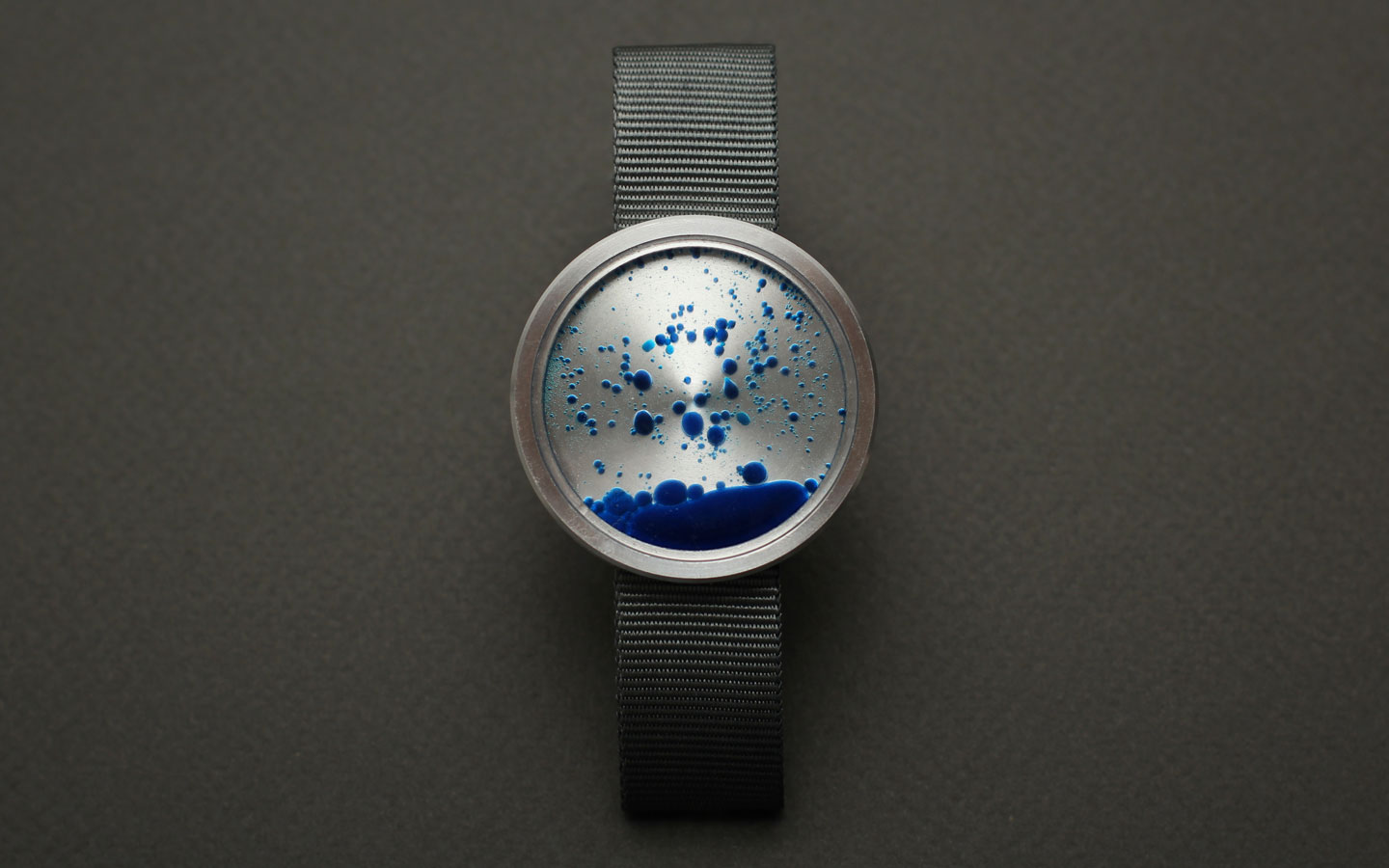 Emulsion is a set of *analog* activity trackers.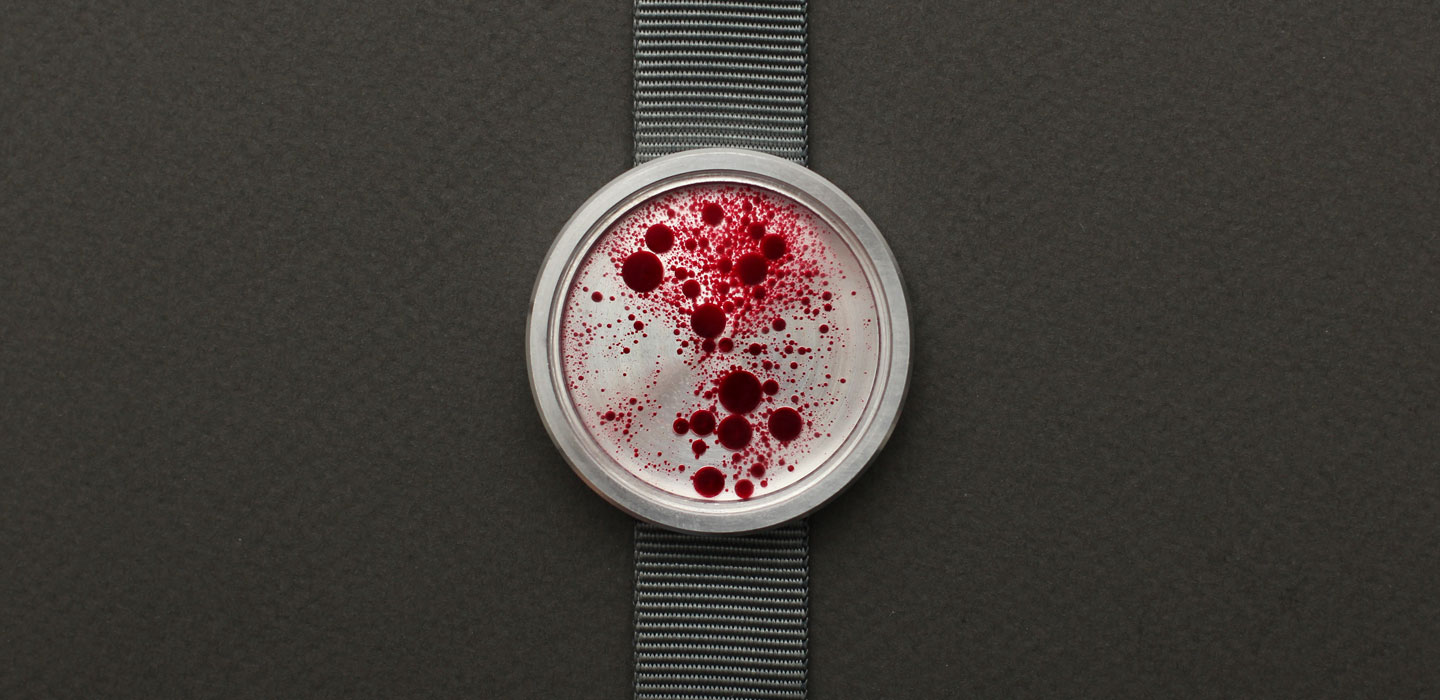 The bracelet's chamber contains two immiscible liquids. When shaken the colored liquid splits into smaller droplets.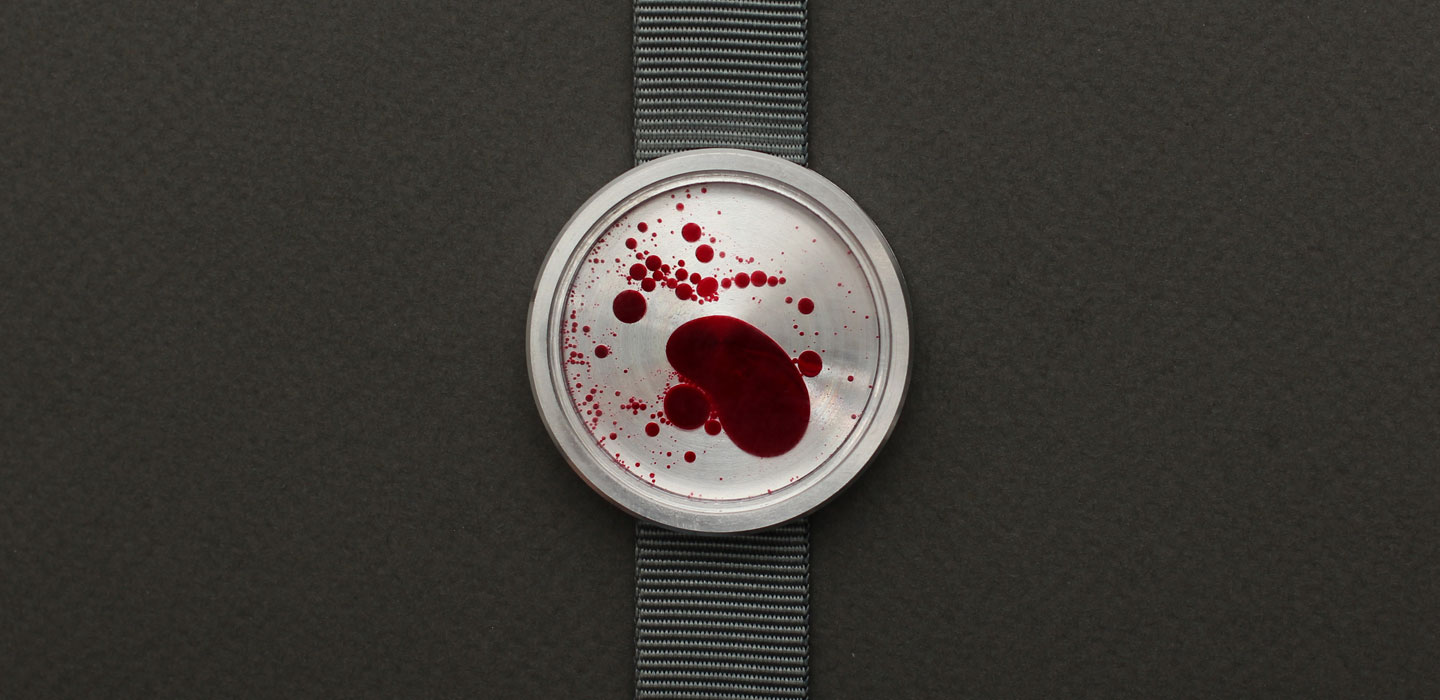 And when lying still, the liquid merge again.
Check out the movie!
Music: Todd Terje - "Gøy på Savannen"
Tusenben takk!
It comes in three colors; Blue, Red and Black. The different colors have different actuation.
The levels of actuation is achieved using liquid with distinct surface tension: blue is 'Lazybones', red 'Diligent', and black 'Olympic'.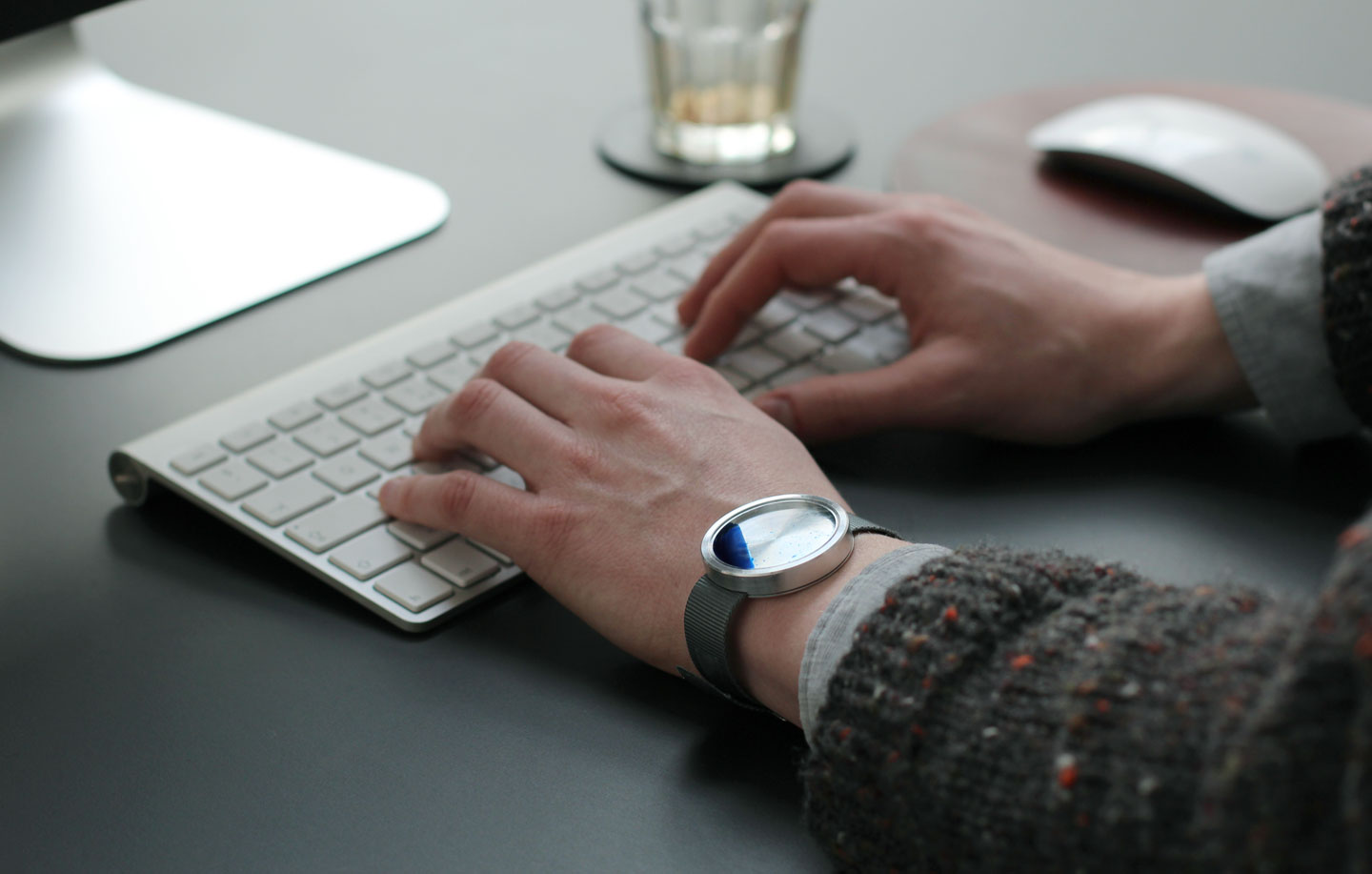 Sitting still... BAAAAD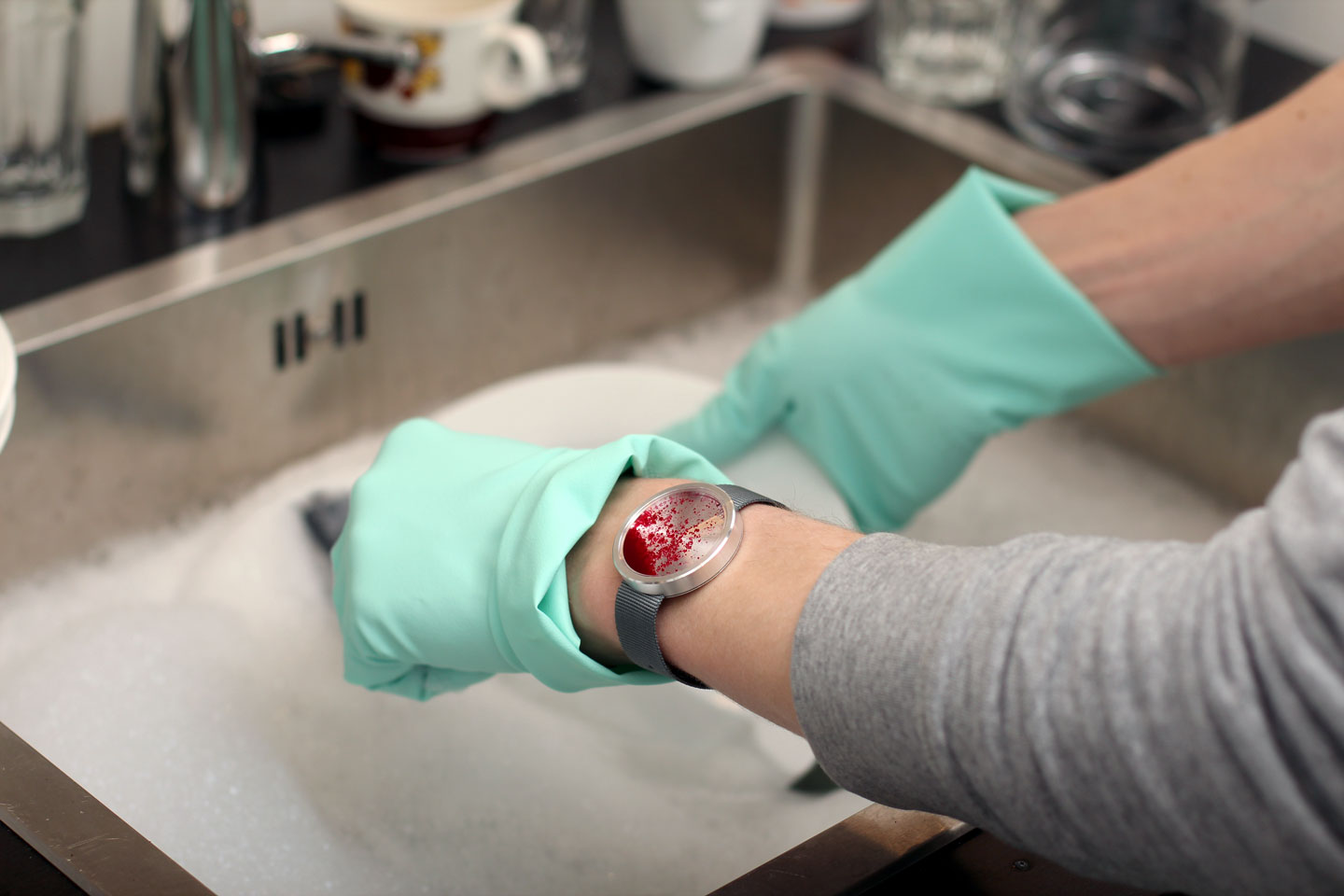 Doing stuff... GOOOOD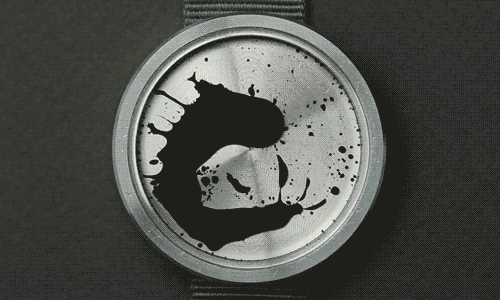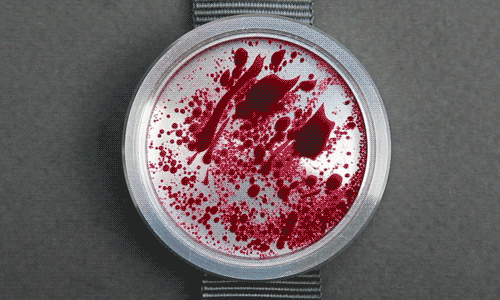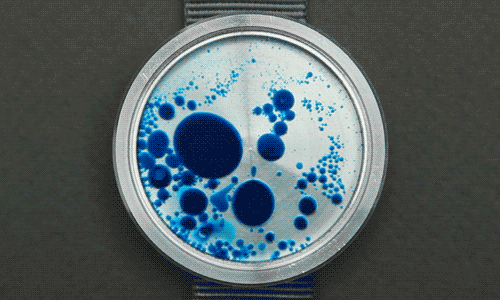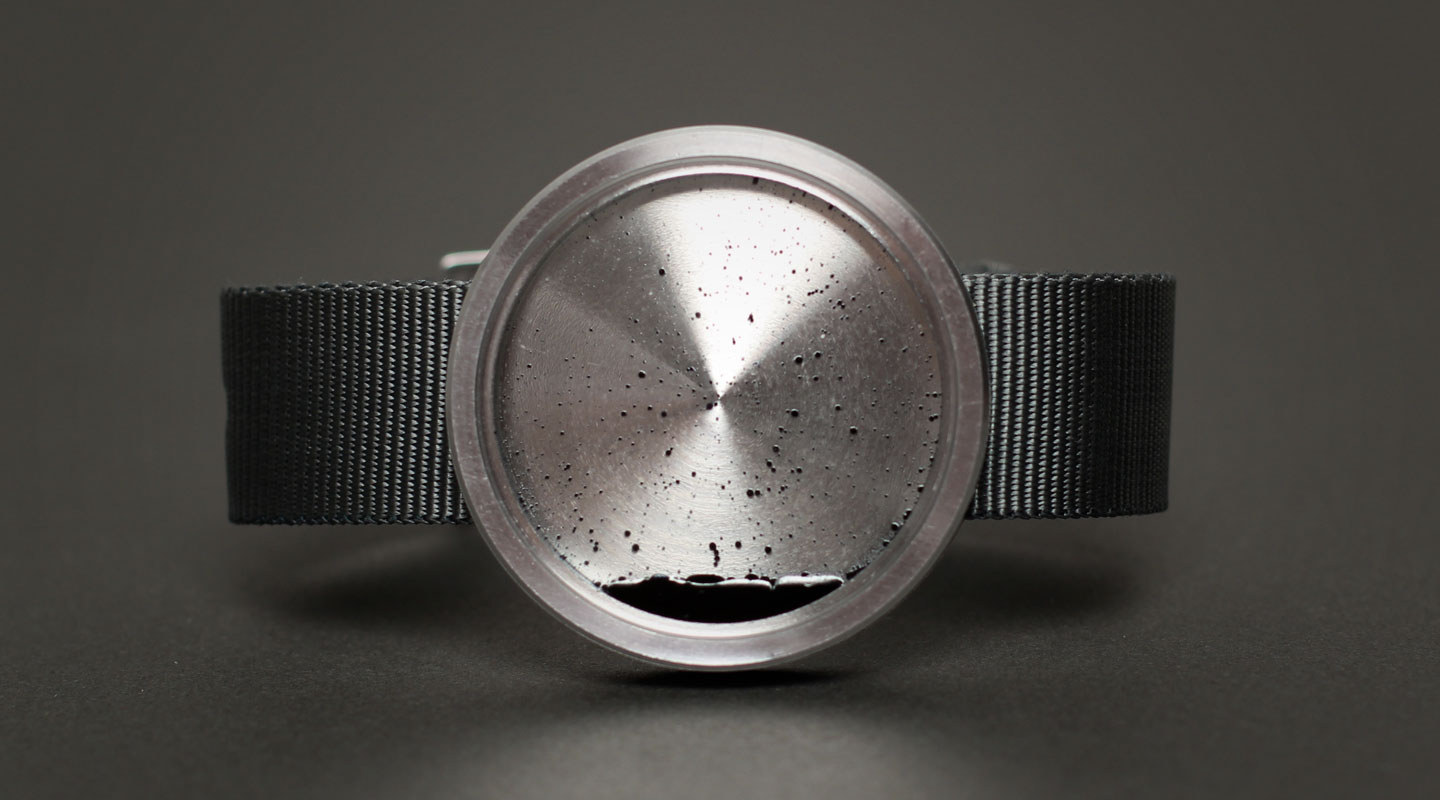 Flickr has more and high-rez images. Aaand there's another video over at YouTube.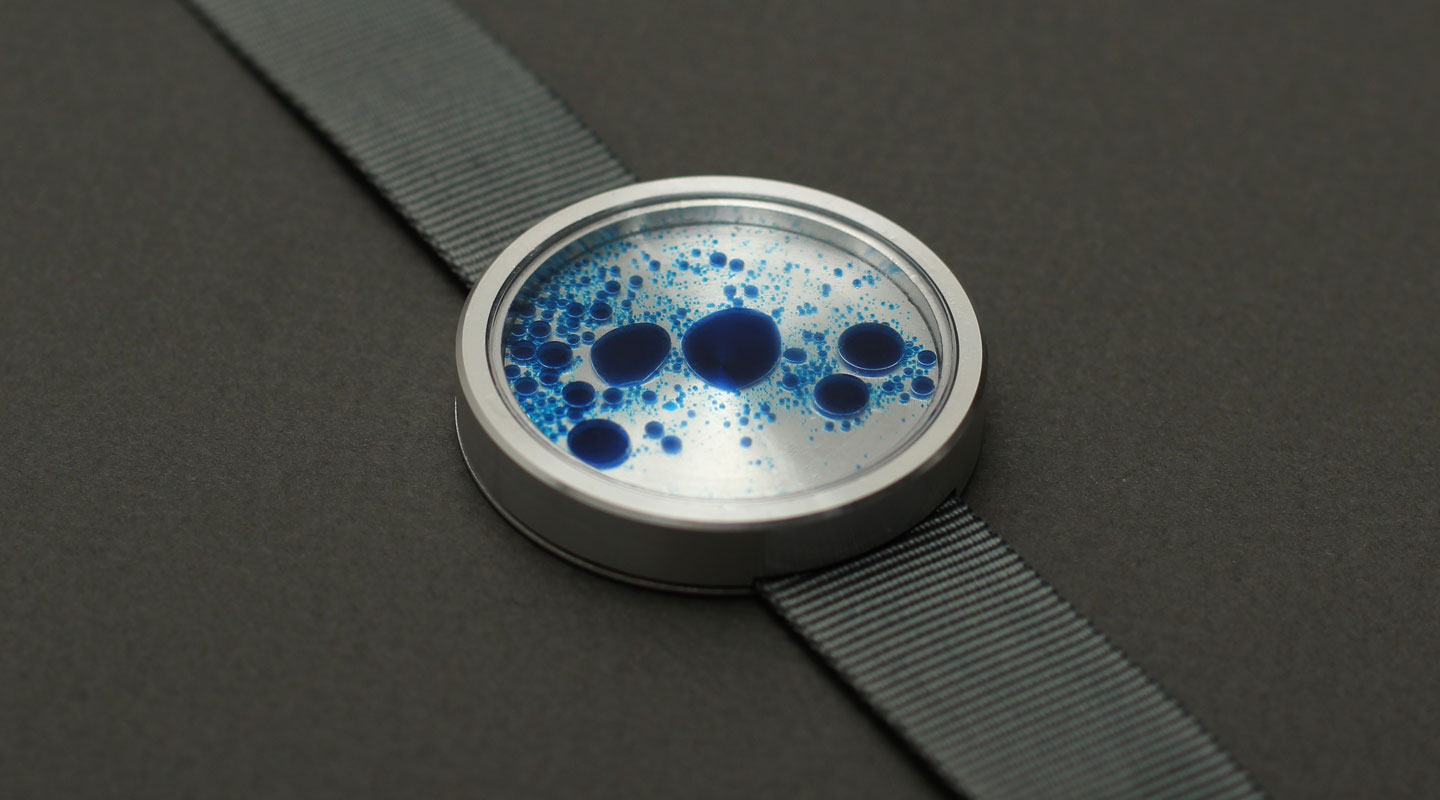 For now, they're just prototypes, but we're considering producing these things.

Interested as a project partner? Get 'N touch at hello@skrekkogle.com
OKAY
NEXT