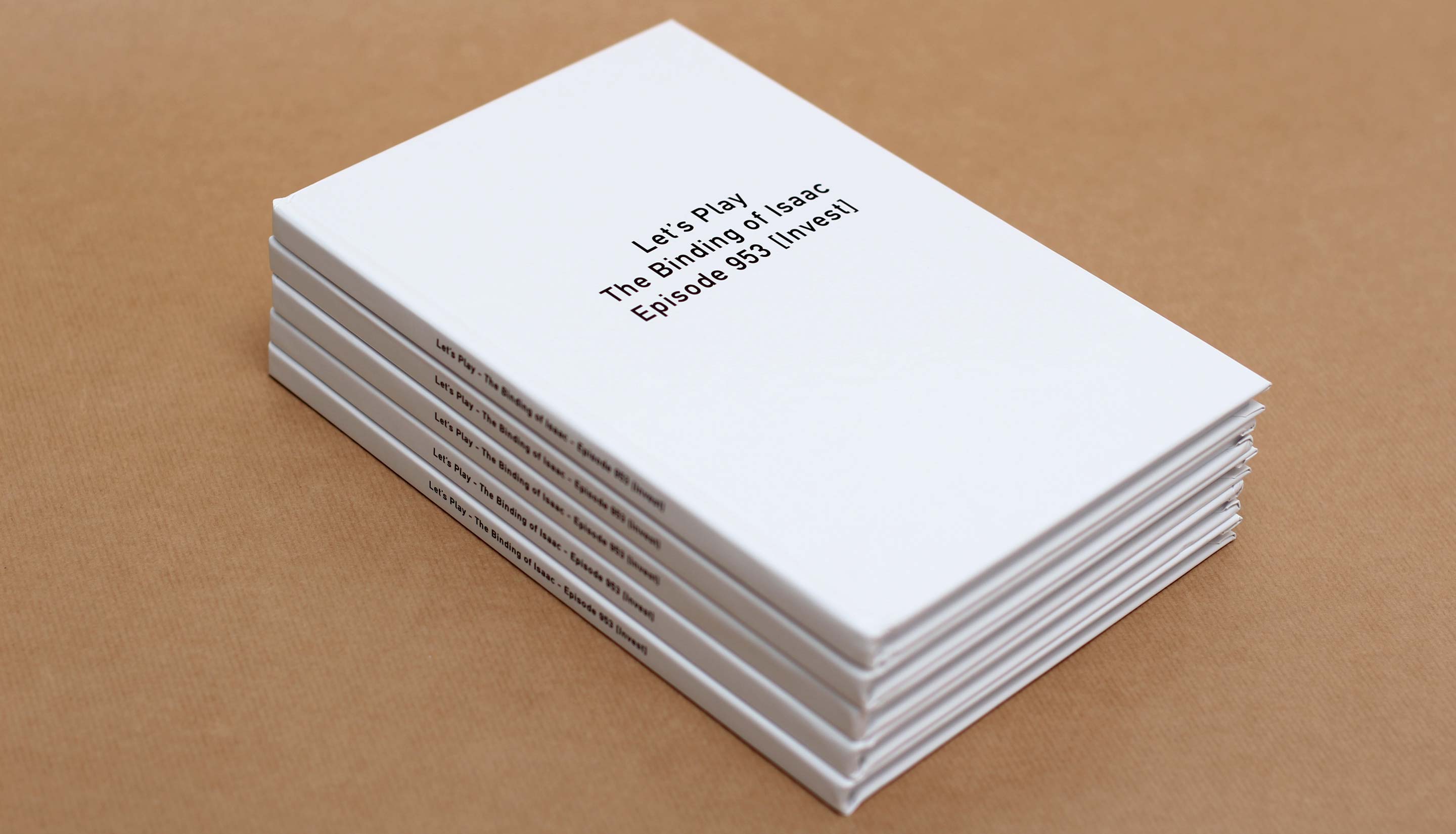 We made and published a poetry book!
It's called "Let's Play the Binding of Isaac Episode 953 [Invest]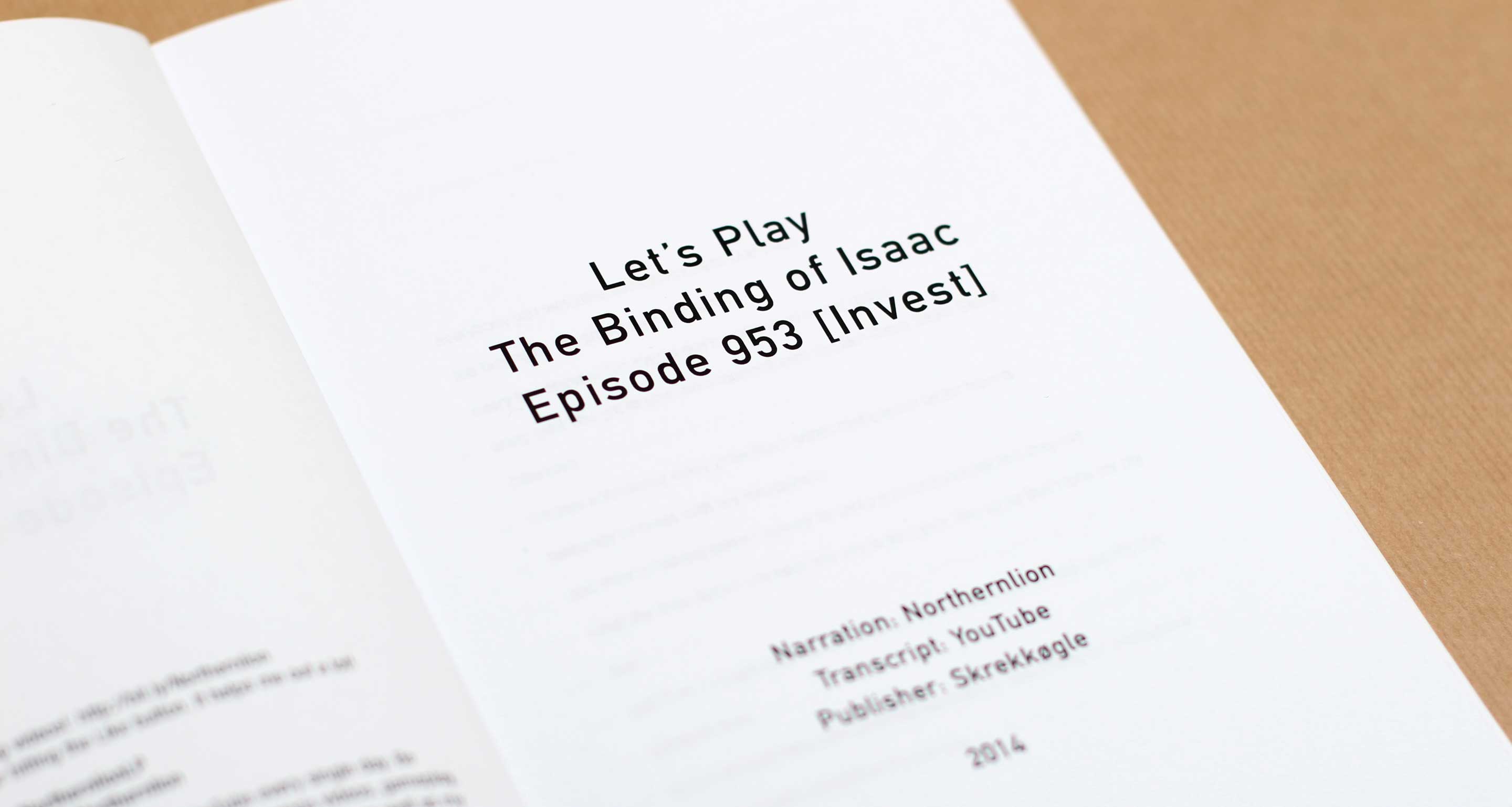 The written content comes from the automated transcript of a "Let's Play" YouTube video.
Combining the game's absurd glossary, Northernlion's digressing commentary, and the (current) inaccuracy of YouTube's speech recognition...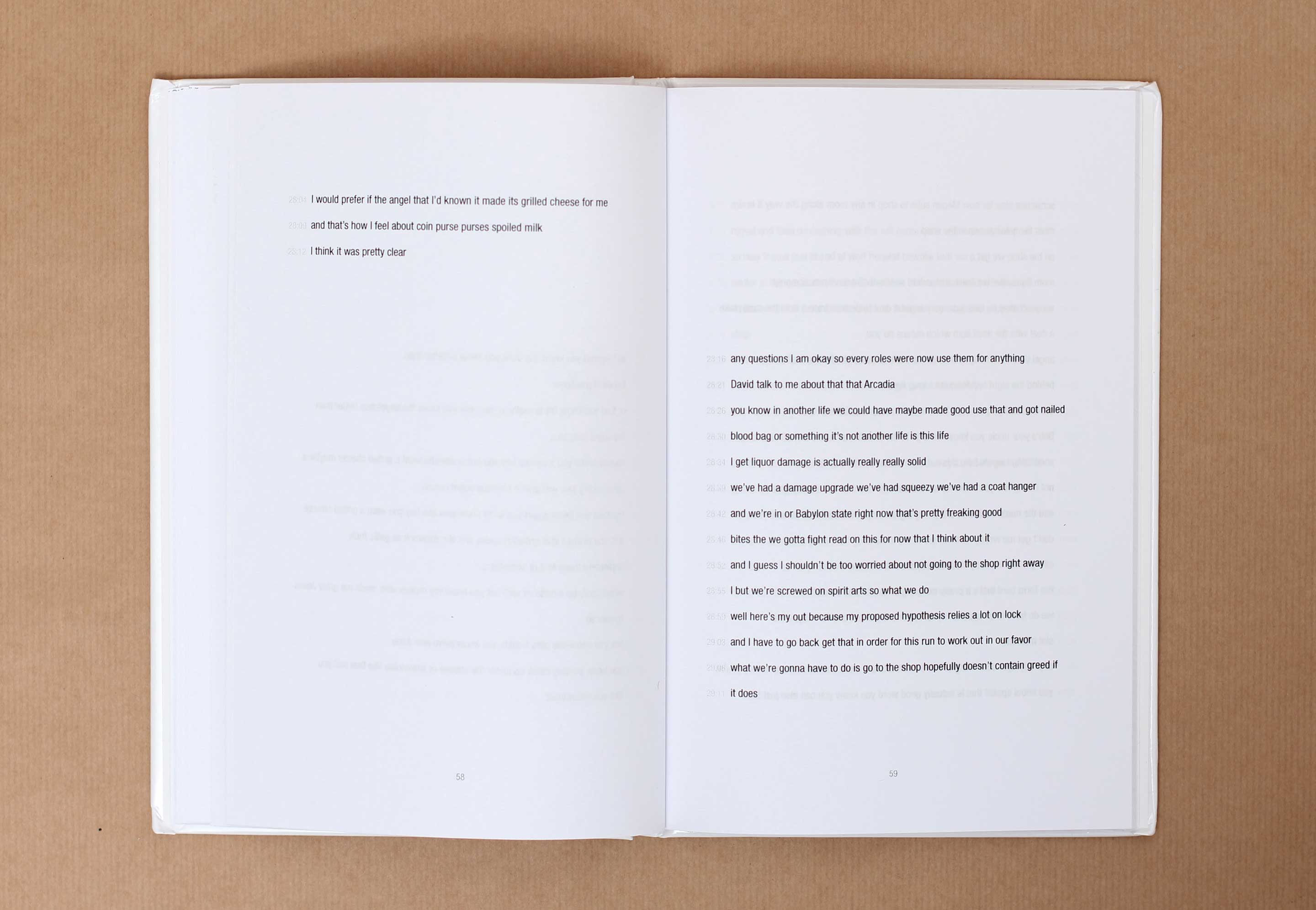 ... results in an odd form of man / machine poetry when printed and bound.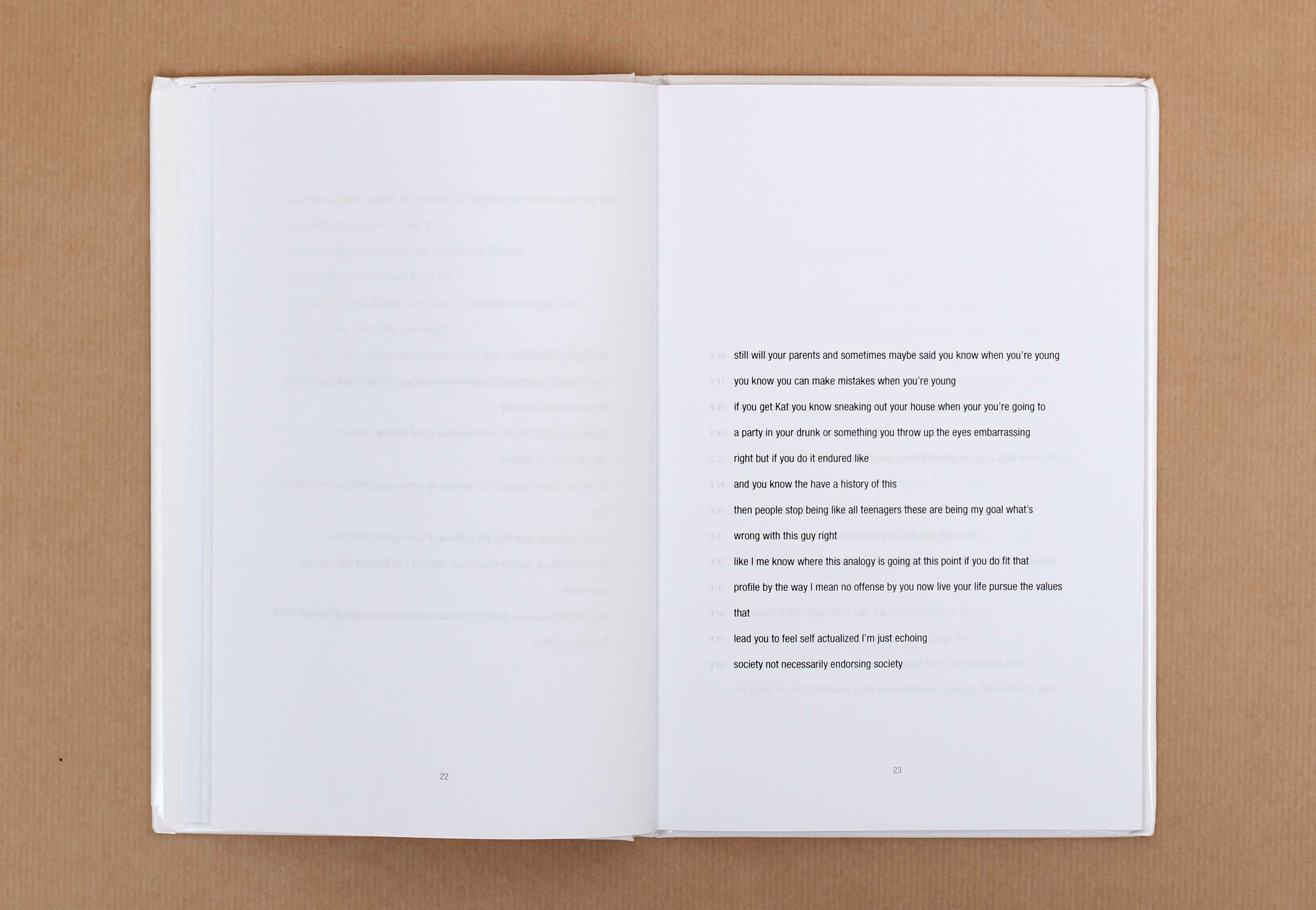 OKAY
NEXT