Physical API
Open source 3d model


2012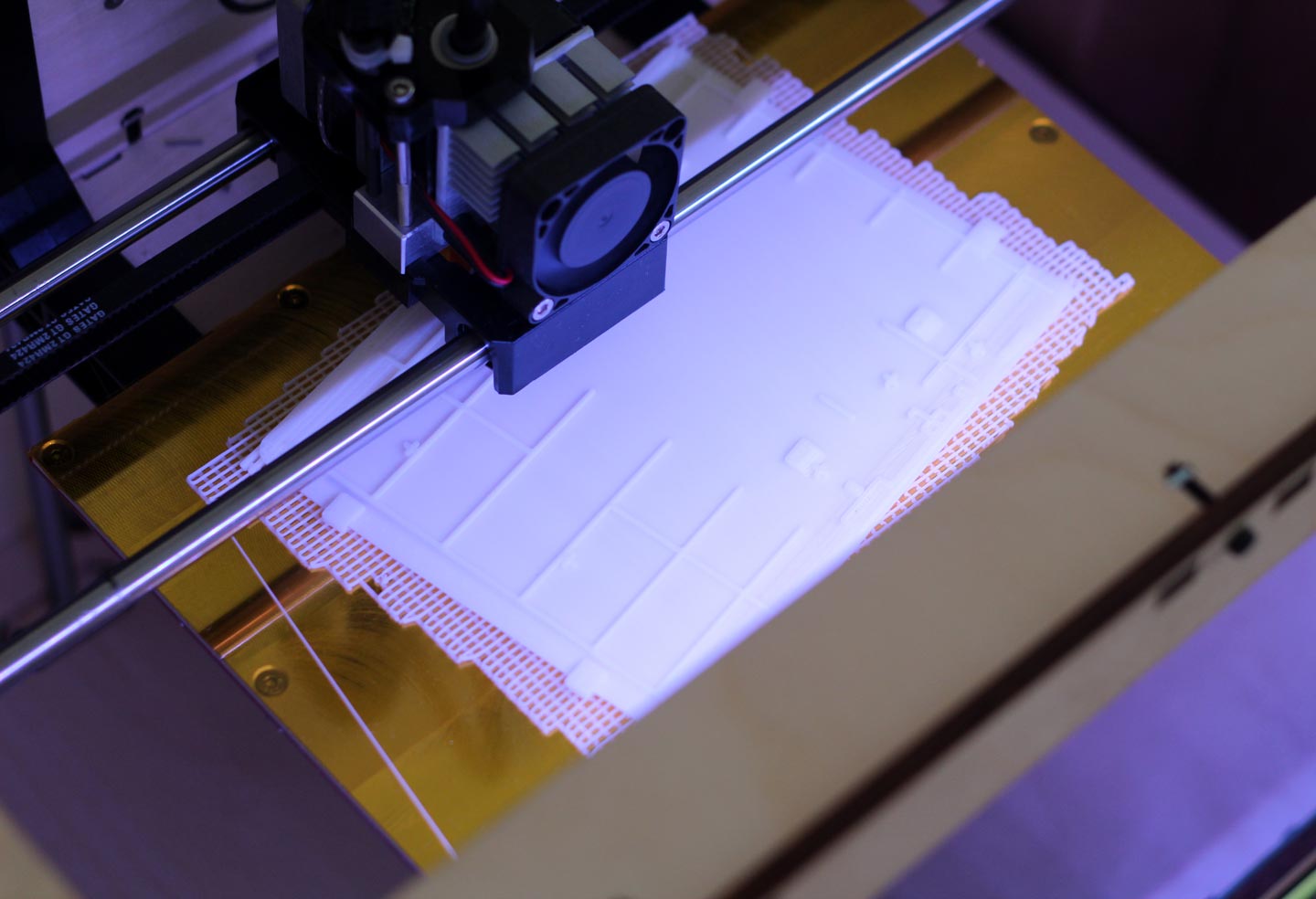 With an early FDM 3d printer we made an open-source-hardware-hack-kindle-back-cover.
The basic 4th generation Amazon Kindle seemed like a suitable exemplification for several reasons, but for most part mere practicalities, like the cover being removable (sort of any way), replicable (with our current printer resolution), and replaceable.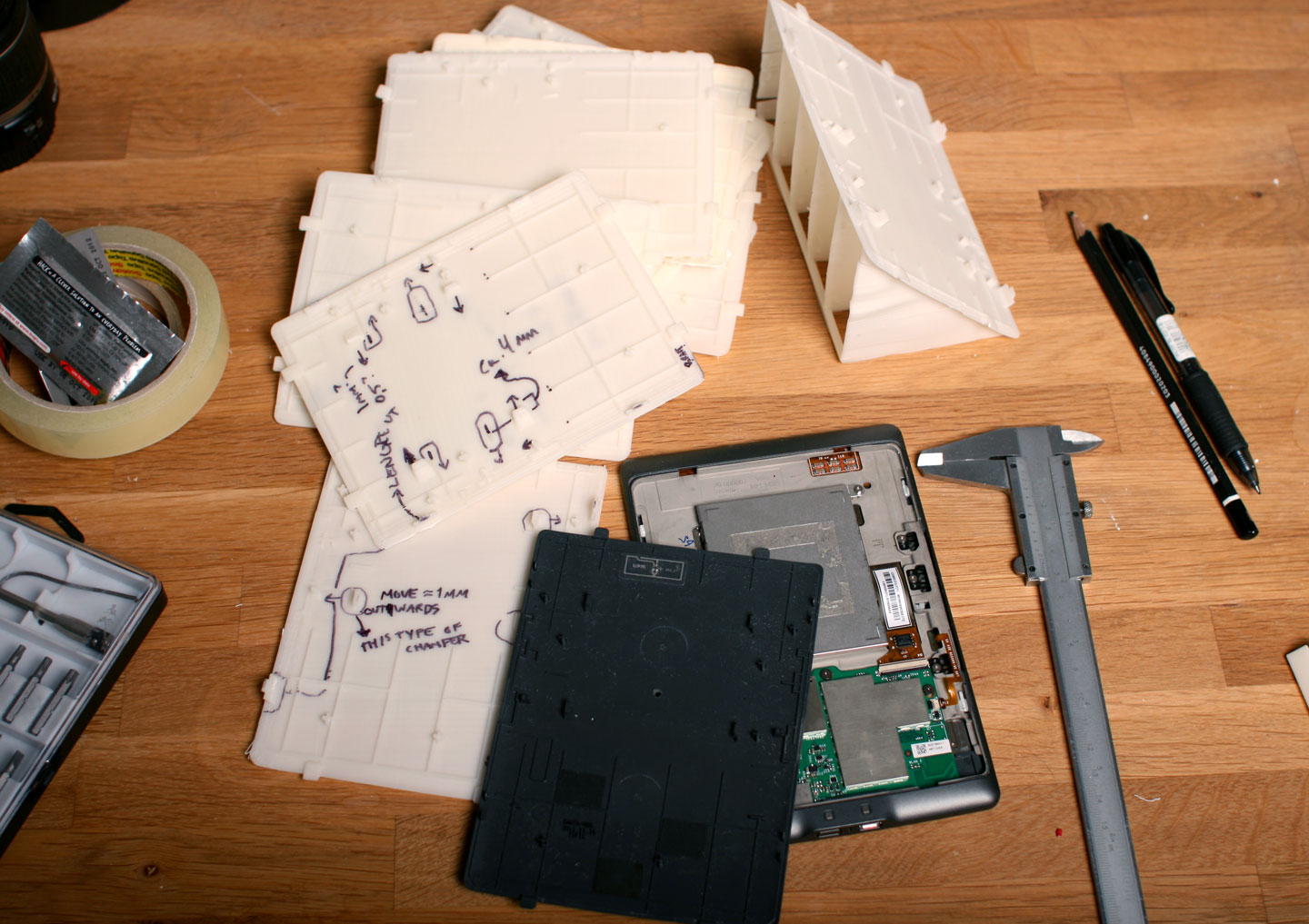 It replaces an integral part of the product with a template file others can build upon; hence, a physical API.
Using a standard caliper, the body shell, snap hook and grooves, as well as all structural reinforcements was measured and then reconstructed in a 3d software. Extensive test printing and rebuilding was necessary in order to translate die casted polypropylene (presumably) to the Makerbot Replicator 1's extruded ABS plastic (Fused Deposition Modeling). Eventually it indeed stuck!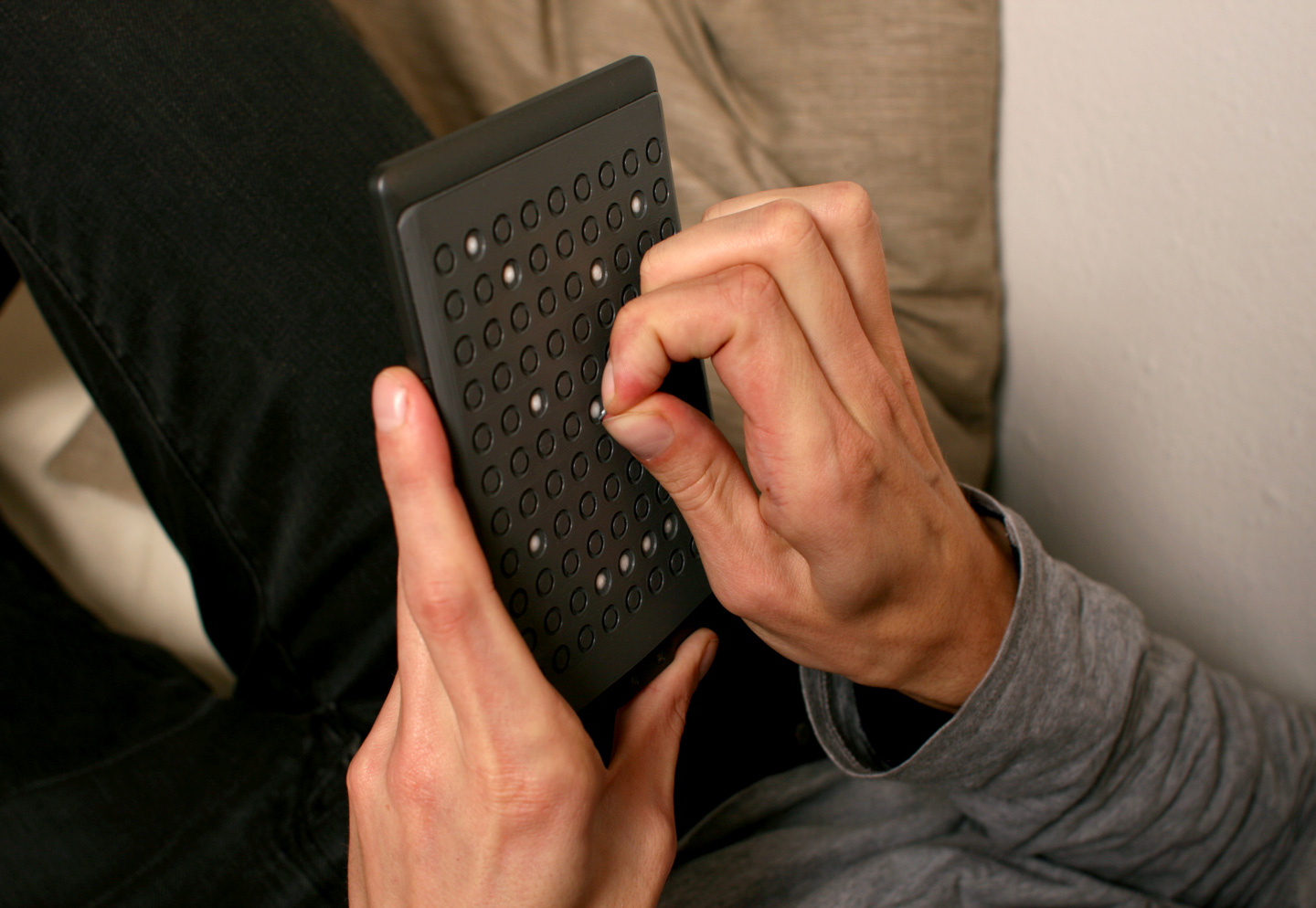 We exemplified with 4 different covers – First concept; for every book you finish you peel off one of the circles.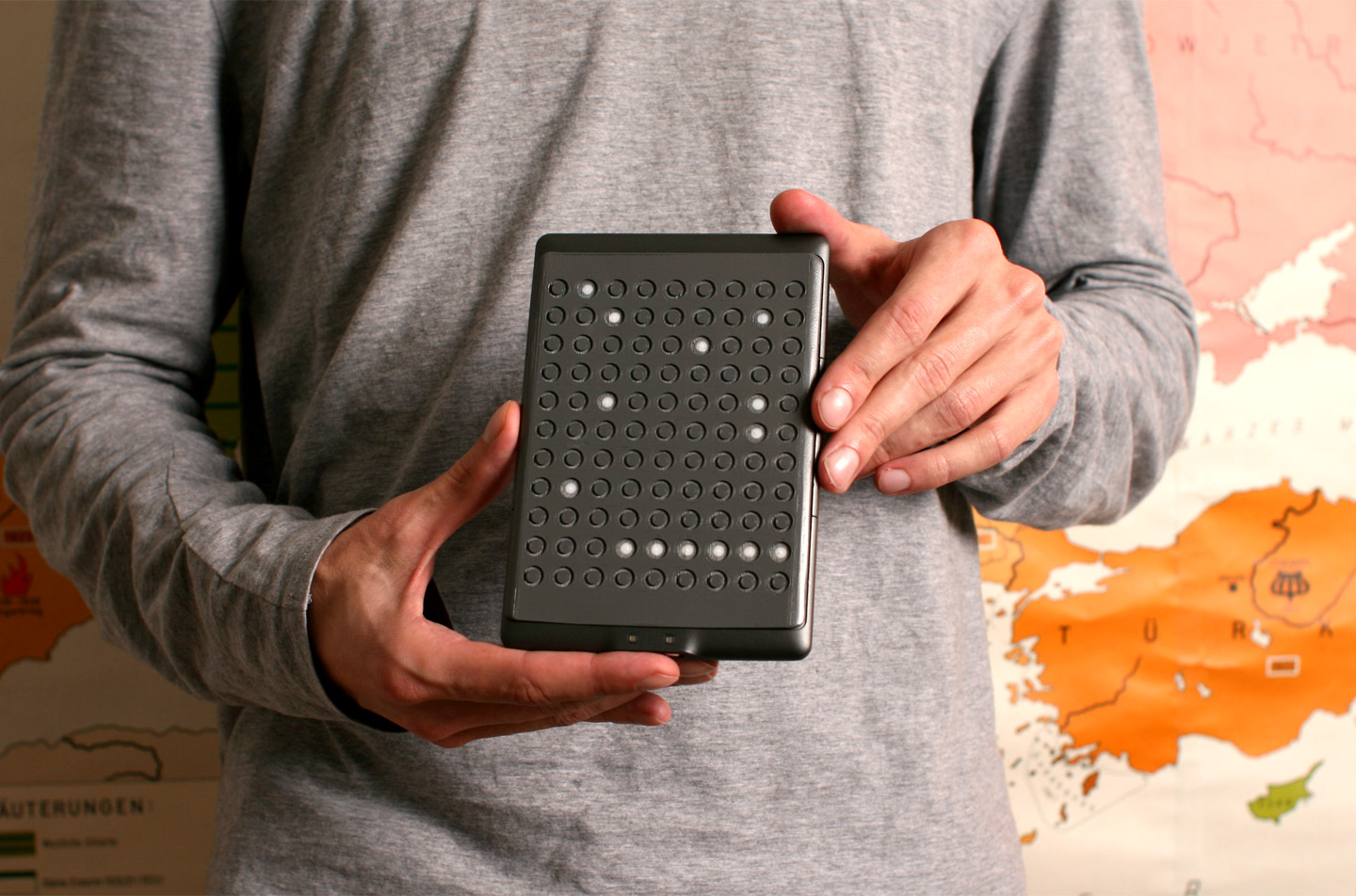 For example, the six dots towards the bottom represents Hugh Howey's "Wool" series.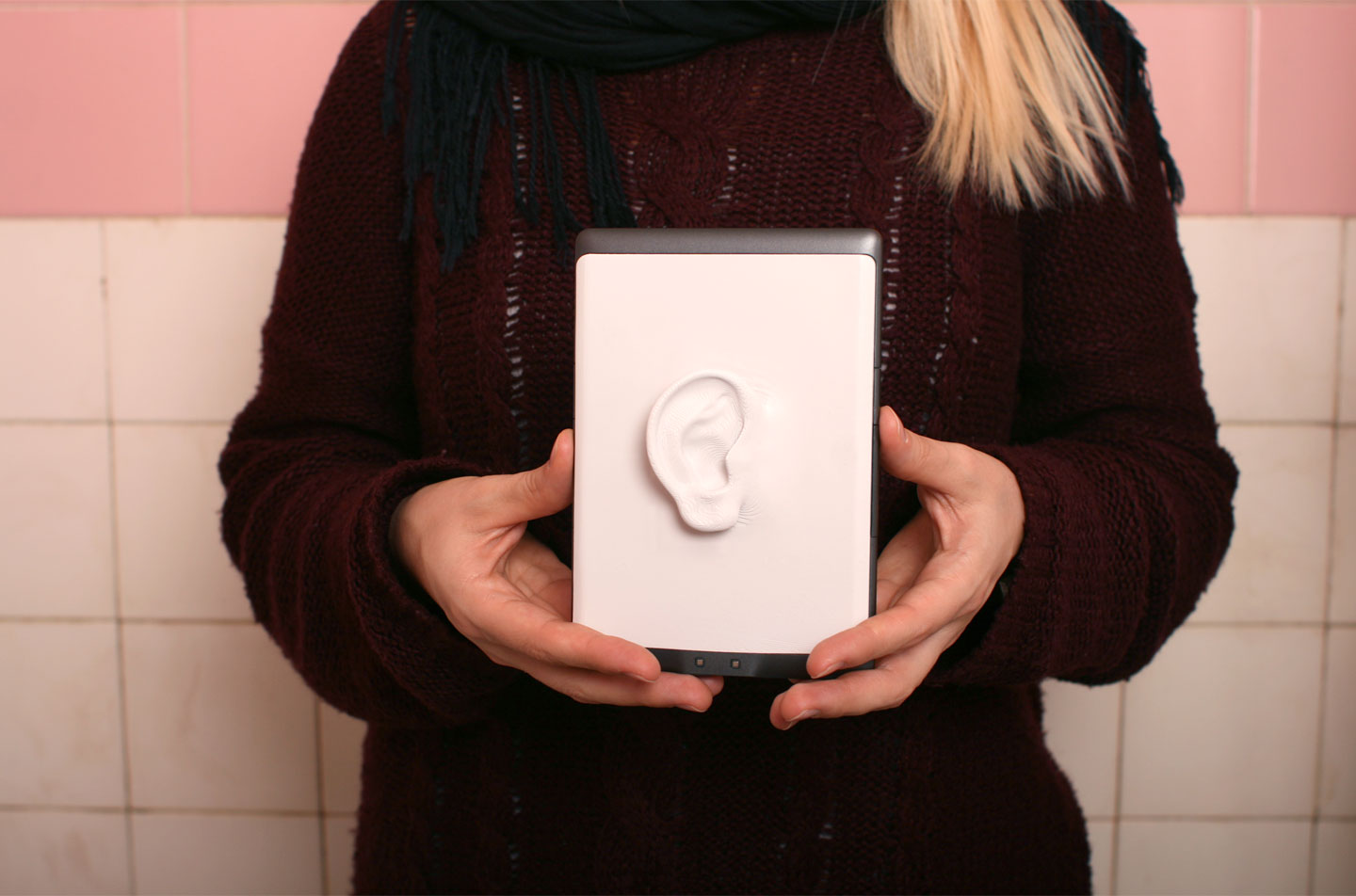 Second one improves the grip on the reader by adding a human ear (by Rubinstu) to the back of the reader.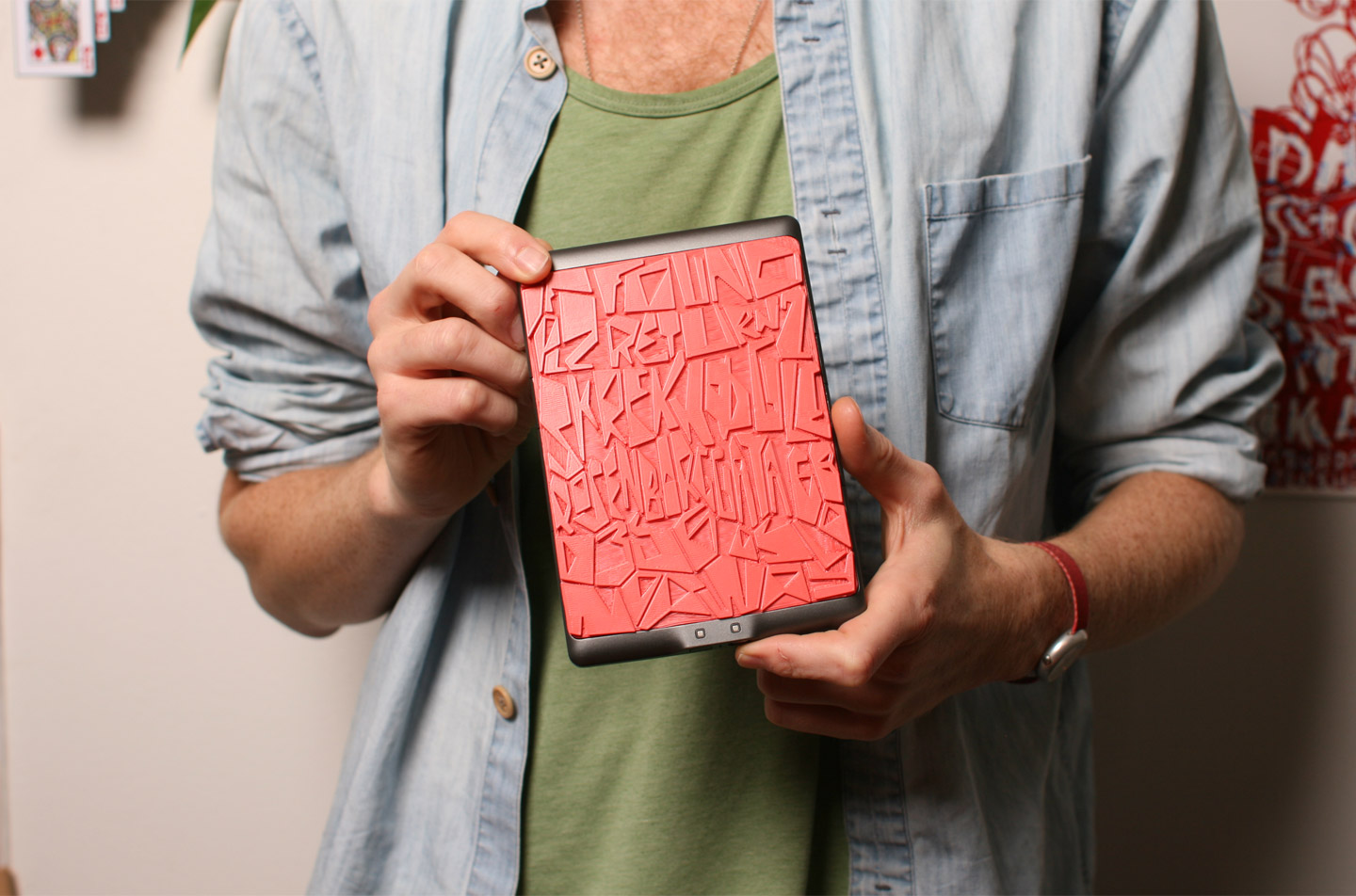 Third is a typographic experiment with an 'If found…' text.
to our old office address...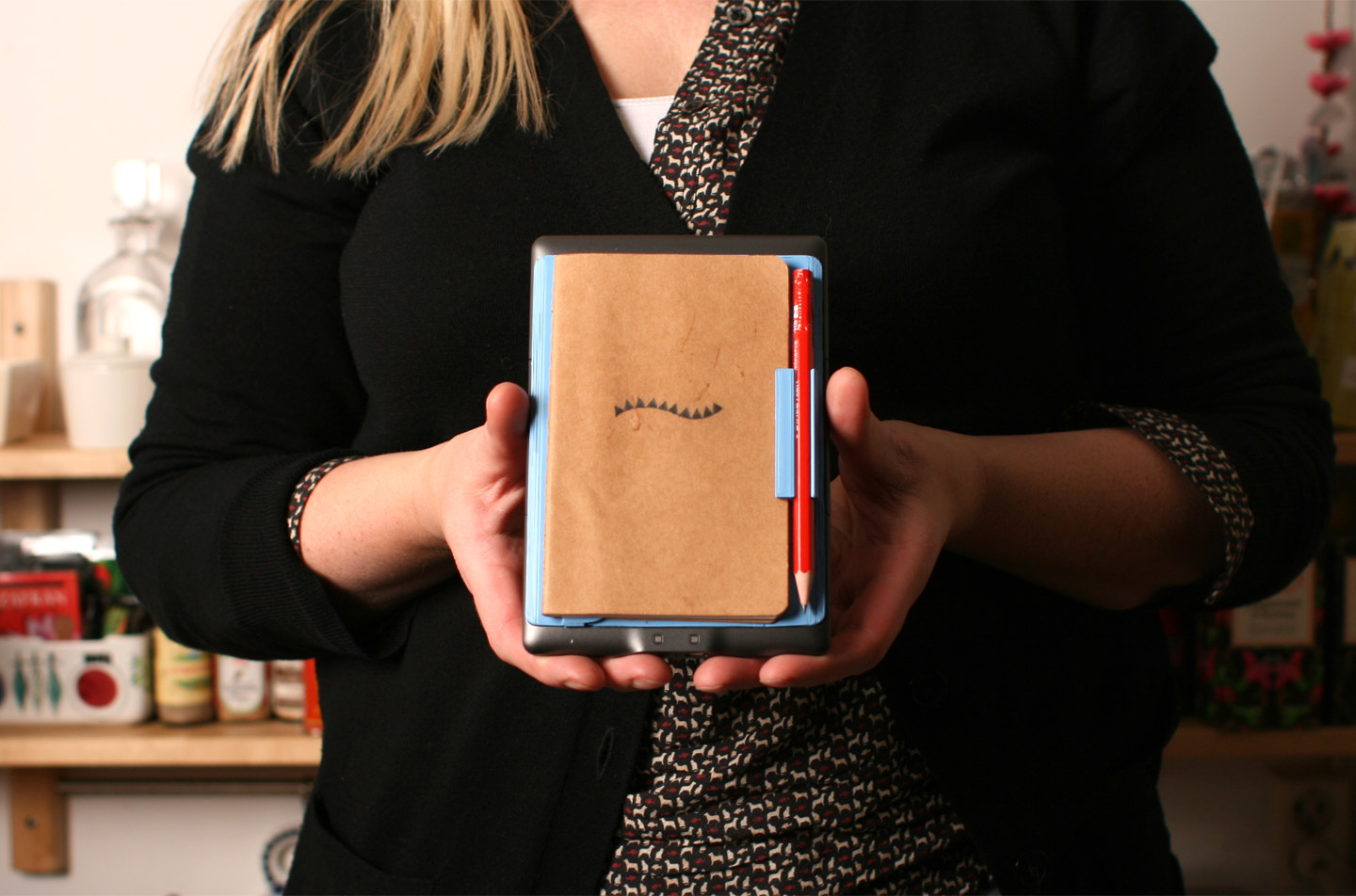 And fourth includes clasps for a Moleskine notebook and a pencil.
Enough examples! Get the platform file, check out the How To, more images on Flickr and read more below.
We imagine this concept, in combination with the emerging market of home- and small scale manufacturing, as a possible near future where physical products has a suggested shell with default functionality, look, and feel. Today, manufacturers and their designers does have their take on the products they produce, but this should not necessarily be the absolute and final one.

If made accessible, users would be enabled to customize and to modify their personal goods on a deeper level than just picking a model or color. In order to make this viable, manufacturers would need to share the 3d product shell template files, as well as engineer fastening mechanisms in such a way that the part would be easy to remove, replicate and replace. Not every piece of the product would need to be customizable, instead, maybe just some of it's features; for example the knob on a light dimmer, or the handle on a fishing rod – things that could easily be replaced by the user's own design and preferences.

We are already starting to see such behavior, not really from the product manufacturer side, but from 3d-modelling communities, collectively designing, re-iterating, and producing "high-end DIY" products and accessories, using small-scale production units (e.g. search for "tripod head" on Thingiverse). Often, not just for personal taste nor user preference, but also to improve the product's performance and functionality.
OKAY
NEXT